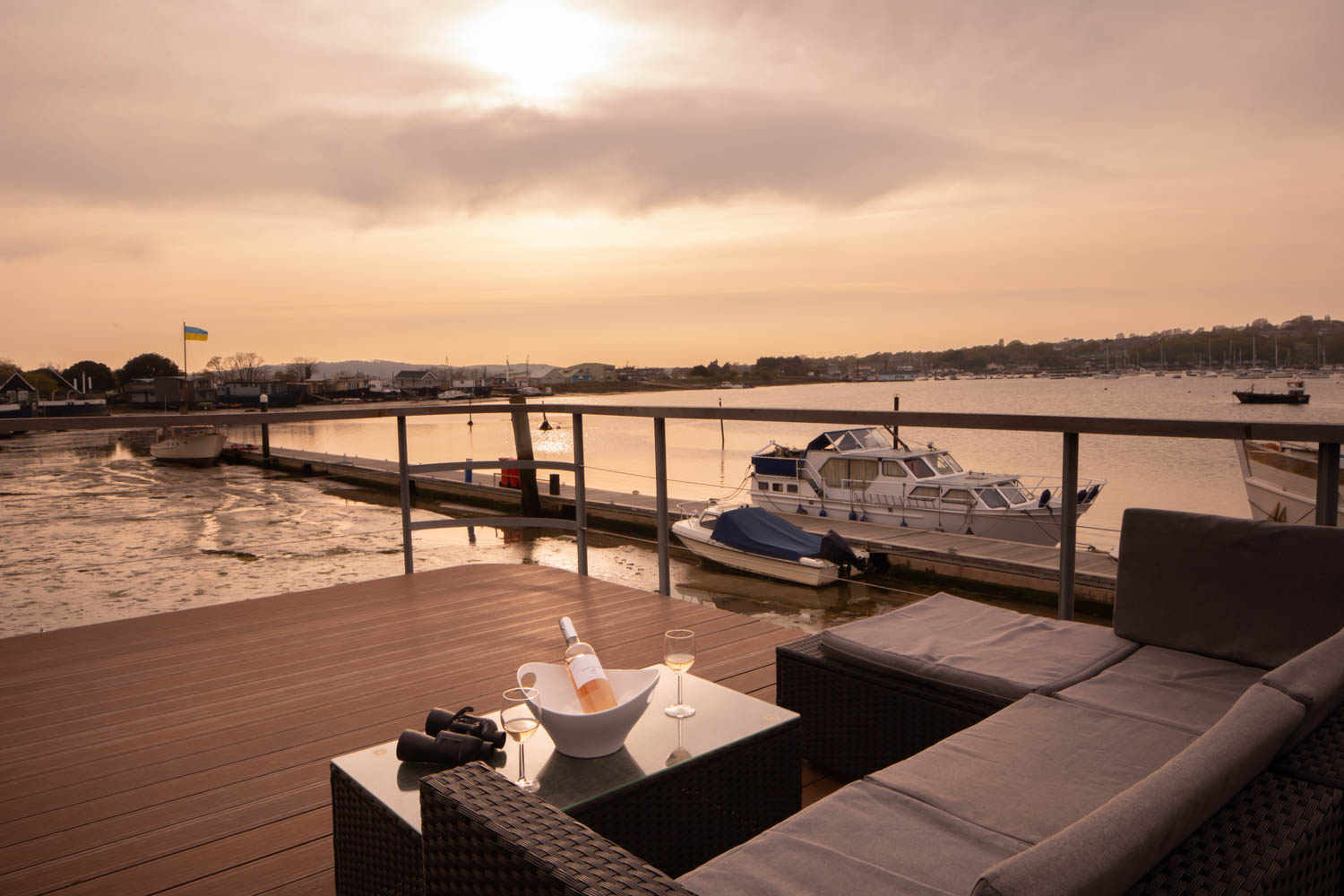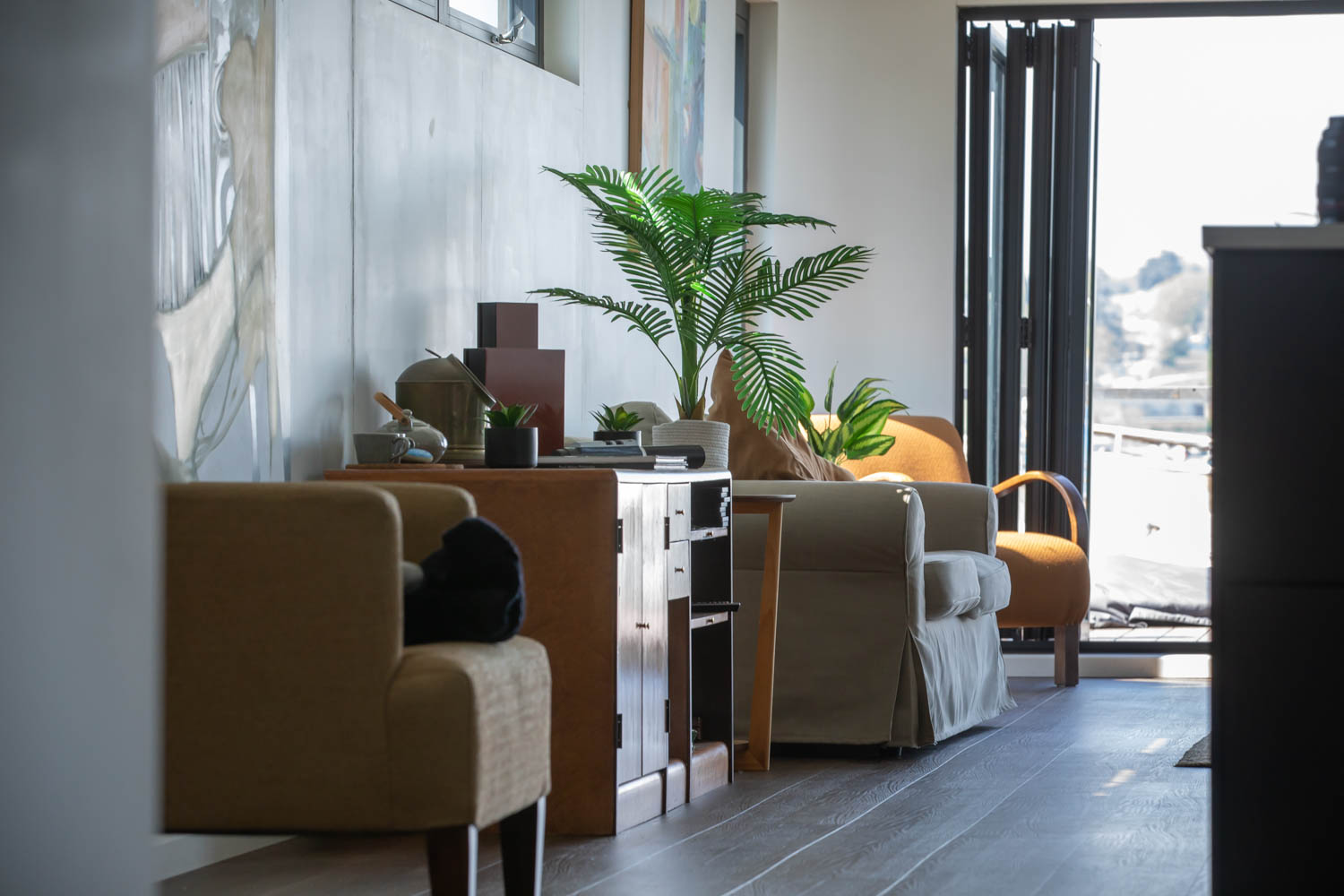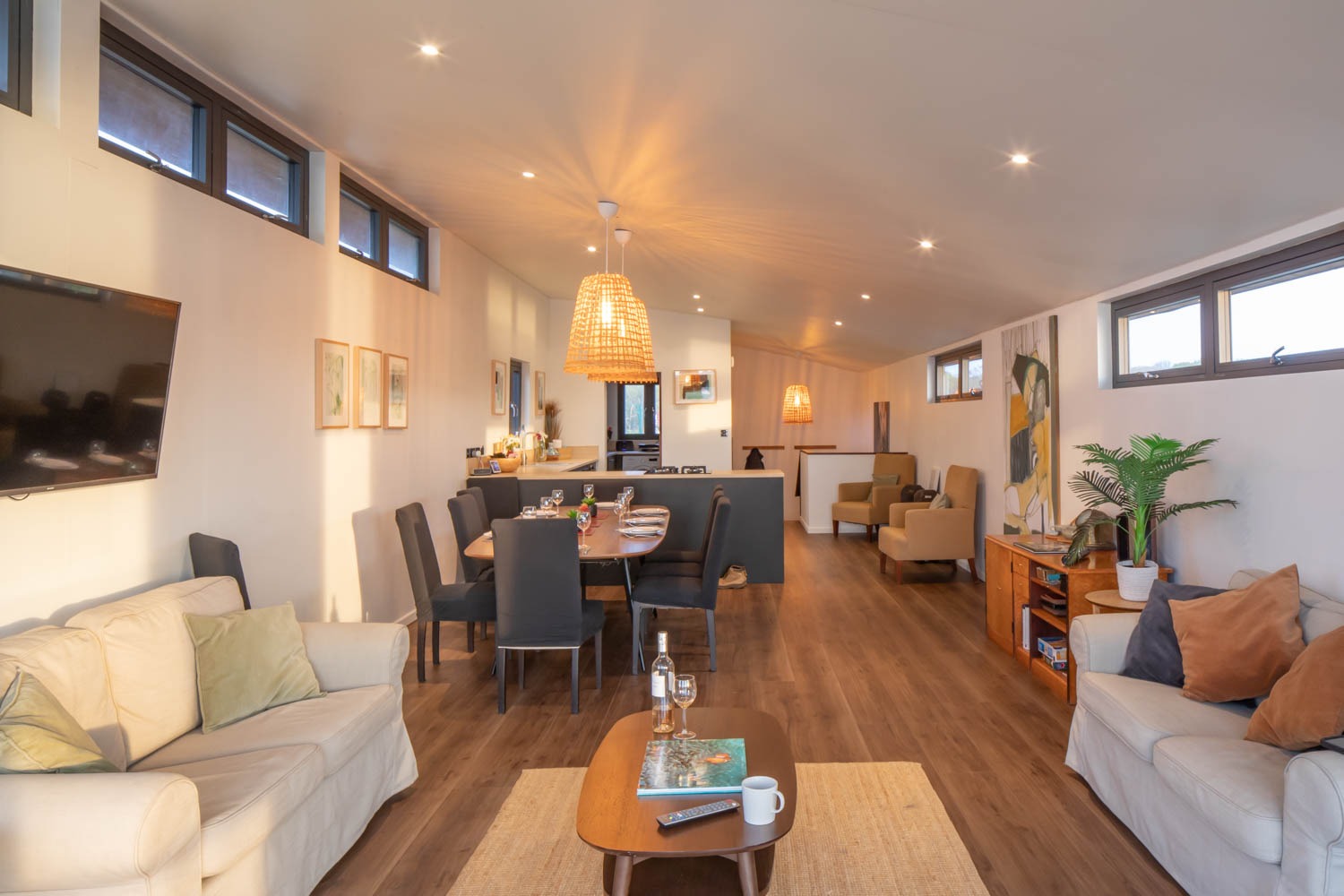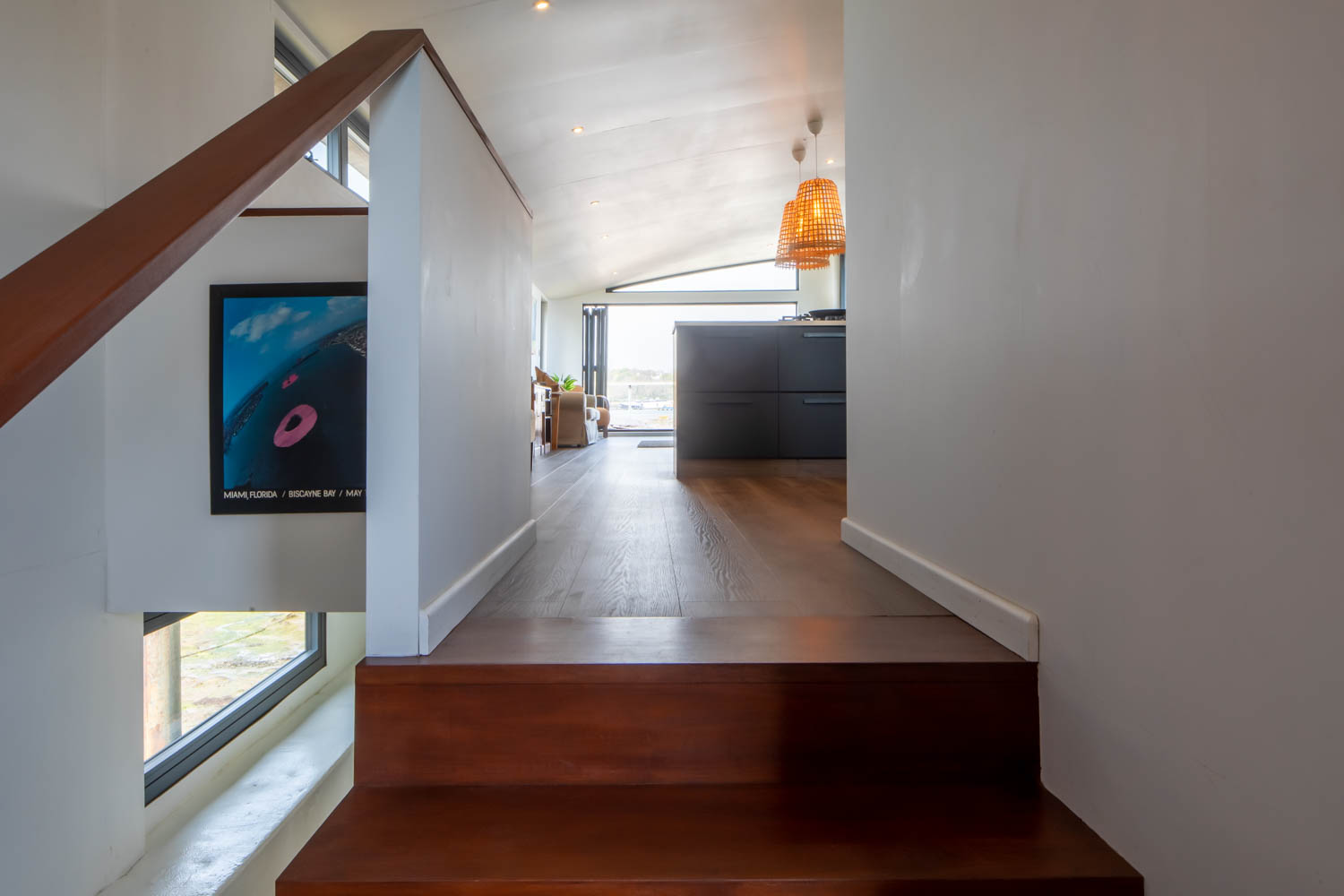 Welcome to Ele
Fully Equipped
Everything you need
Family friendly
Make memories
Fully Equipped
Everything you need
Family friendly
Make memories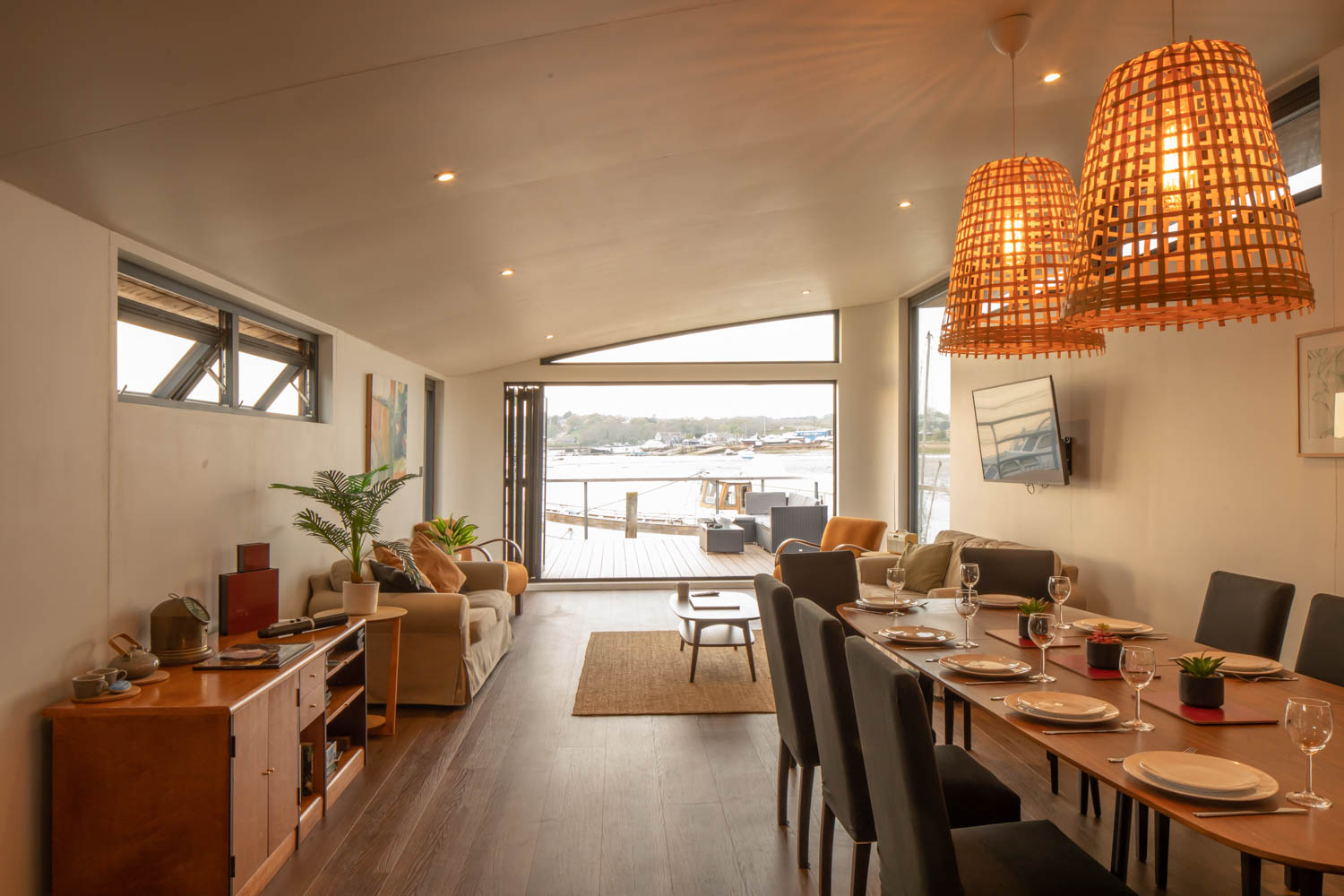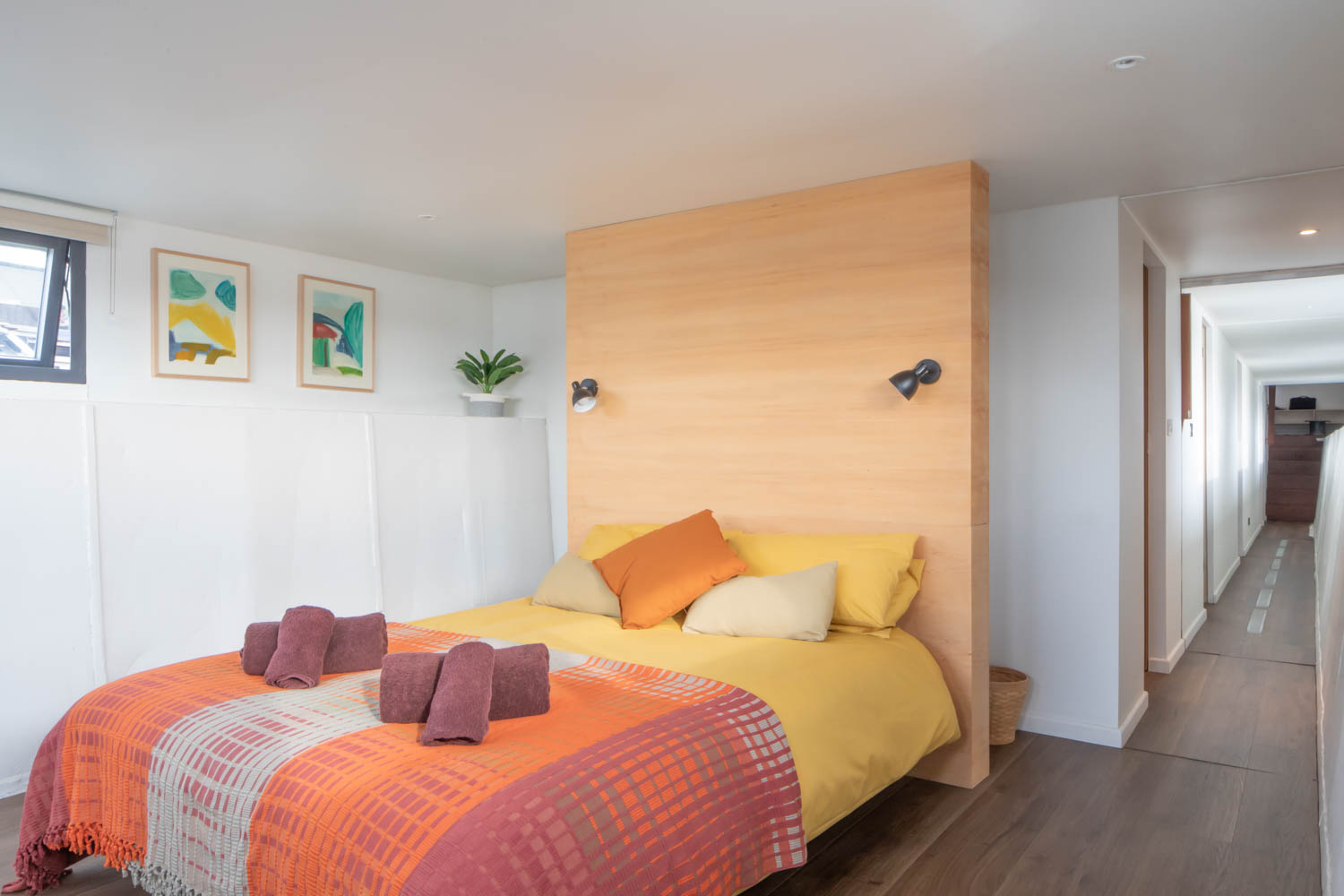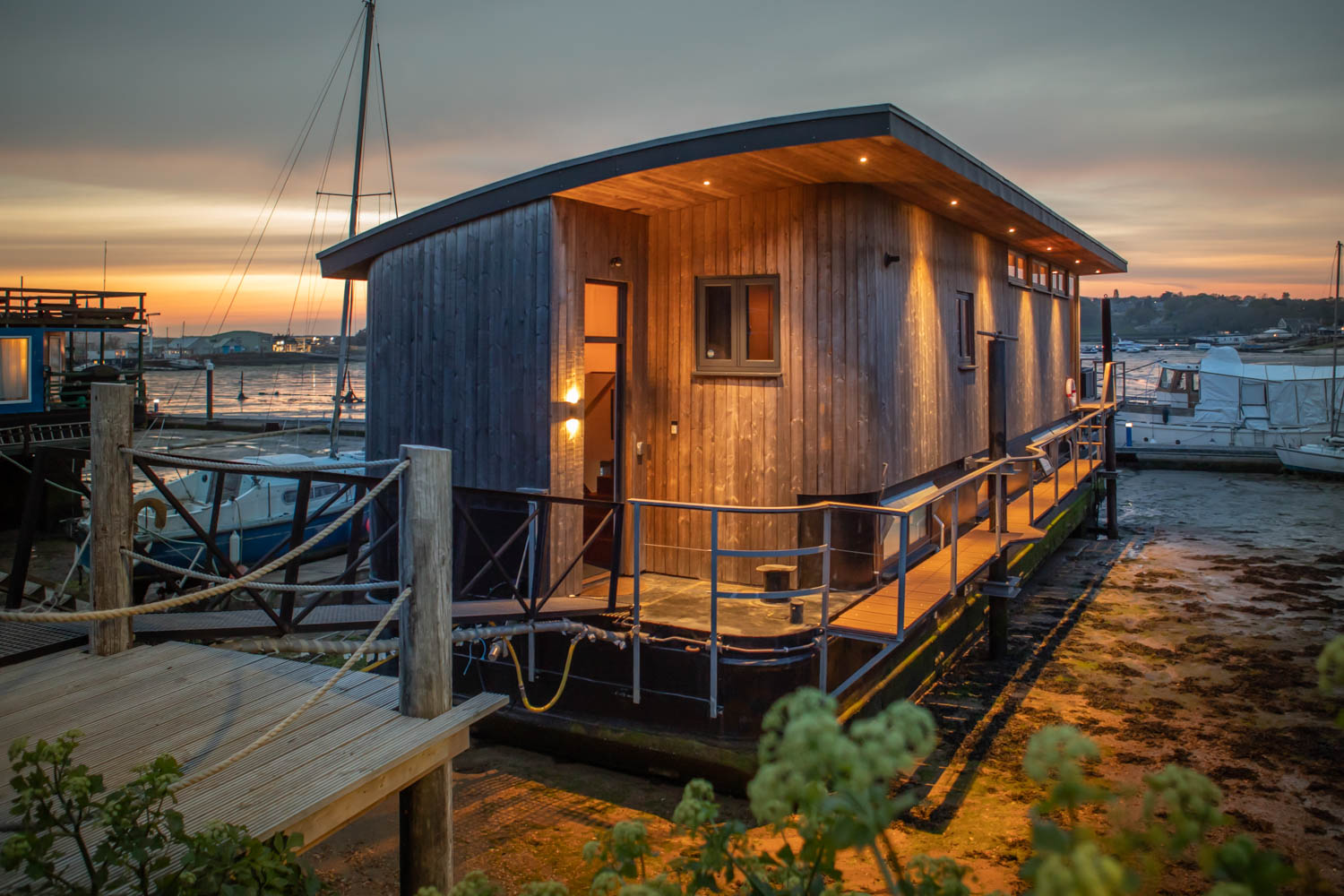 From 350/night - High Season
Eleuthera and her sister boat Islay clearly stand out amongst the Bembridge Houseboats.
Known by her owners as "Ele", Eleuthera sits facing the harbour with stunning, uninterrupted views across the harbour and out into the Solent. Moored in Bembridge since June 2020, Eleuthera and her sister boat Islay clearly stand out amongst the Bembridge Houseboats.
This former 'hopper barge' has simple Danish and Japanese inspired design by the barrel load. Vaulted ceiling, polished-walnut furnishings and commissioned artwork throughout. Colouring and aesthetics are influenced by the principals of Feng Shui and wabi–sabi (侘寂), the world view centred on the acceptance of transience and imperfection, in recognition of the previous life of this glorious vessel.
Built in 2018 Eleuthera represents more than a project to build a family holiday home. She has taken us on a life journey to all parts of the country meeting suppliers and manufacturers, learning new skills, overcoming fresh challenges and making friends along the way.  
"Eleuthera", references her owners family roots in the Bahamas and the joy, freedom, memories and fun that can be had on an island in the sunshine. "Eleuthera" derives from the feminine form of the Greek (eleútheros), meaning "free".
The Furniture has been designed by Charlotte and built with the help of Sam from Islay, to be elegant yet practical for a family break. Eleuthera invites you to relax in the soft earthy tones of the maple wood and natural colours and elemental design. Natural colours provide the 'Wood, Fire and Earth' elements to balance the 'metal' of the hull and 'Water' of the harbour for optimum Feng shui of the space.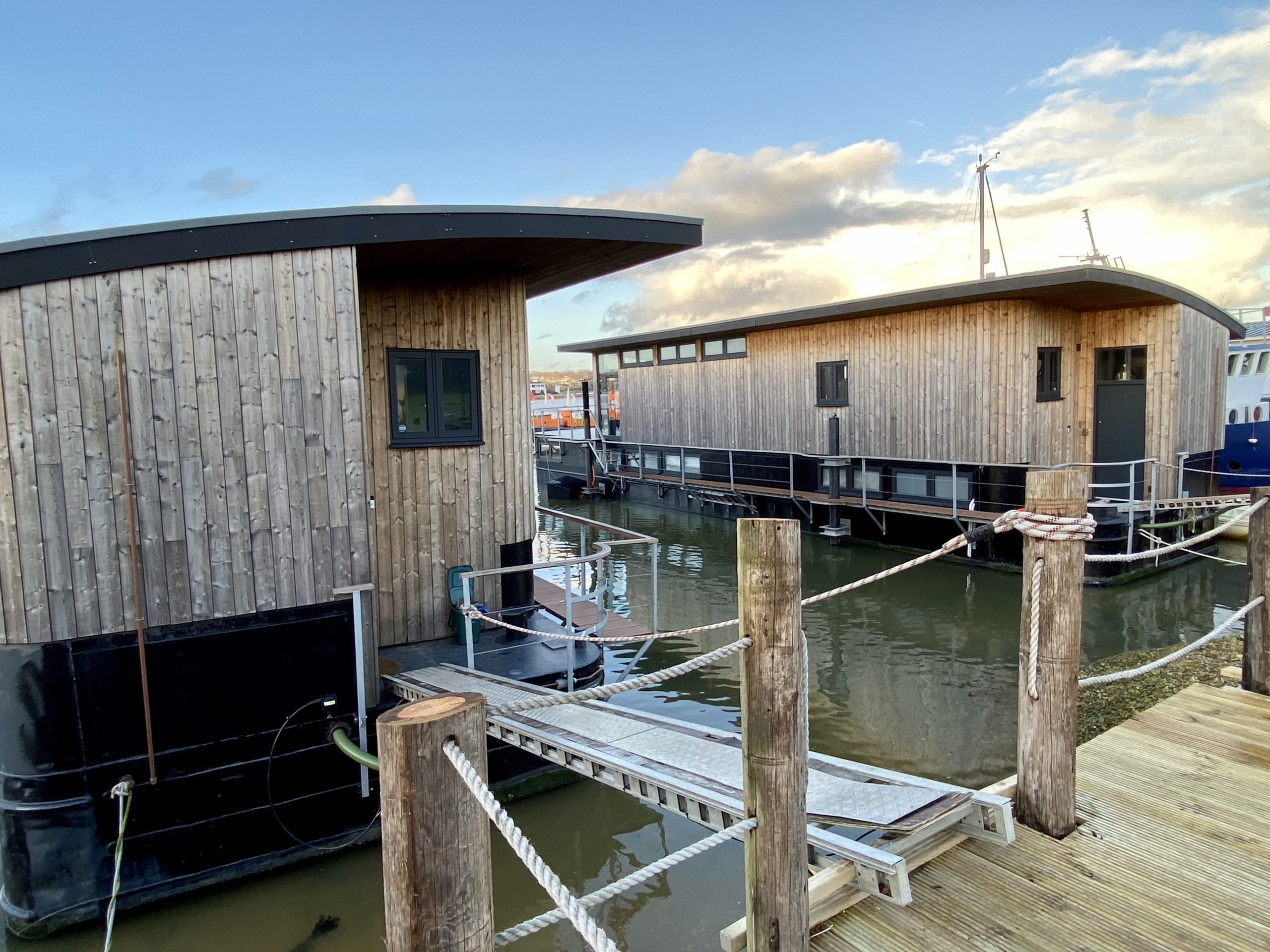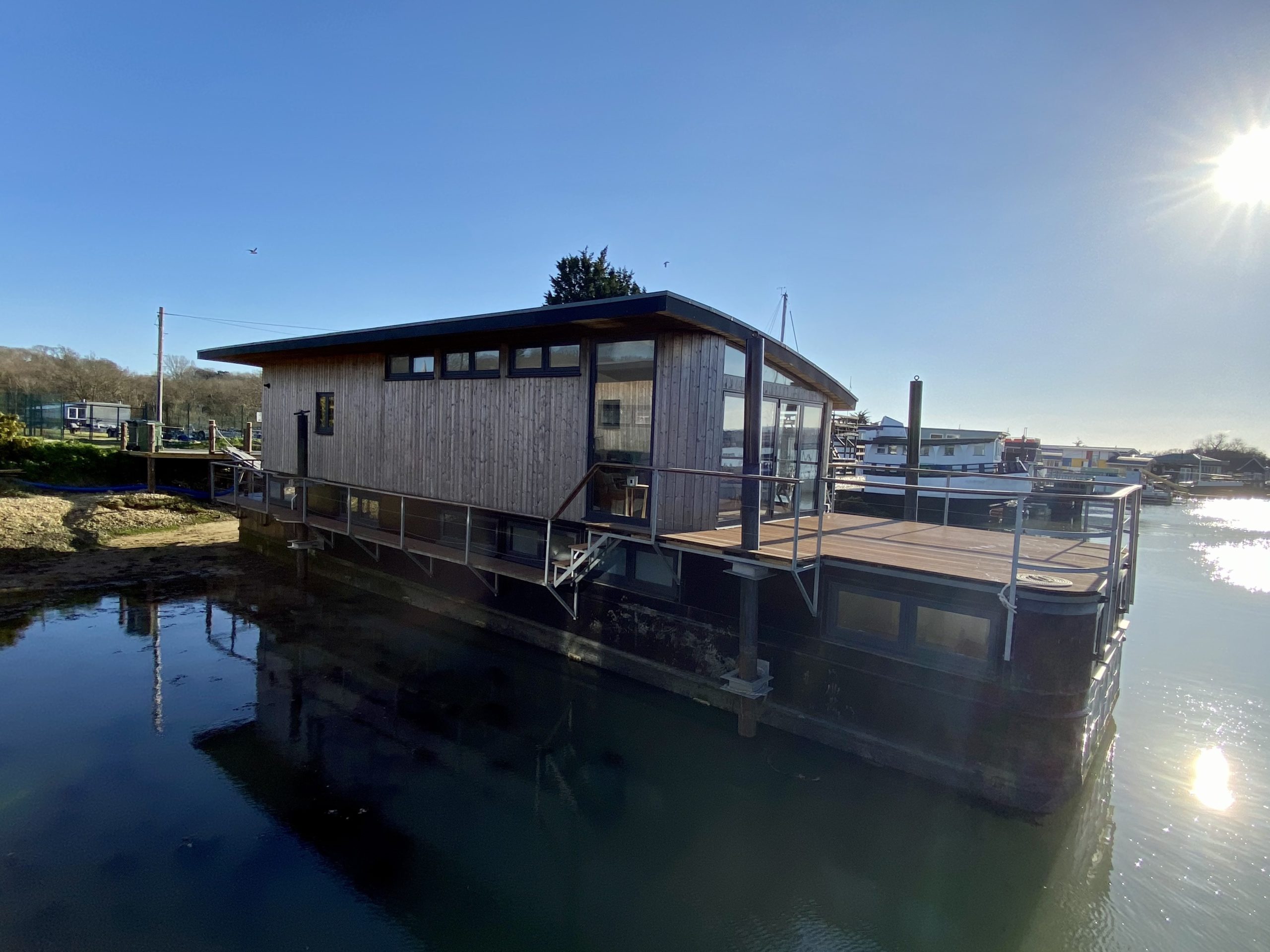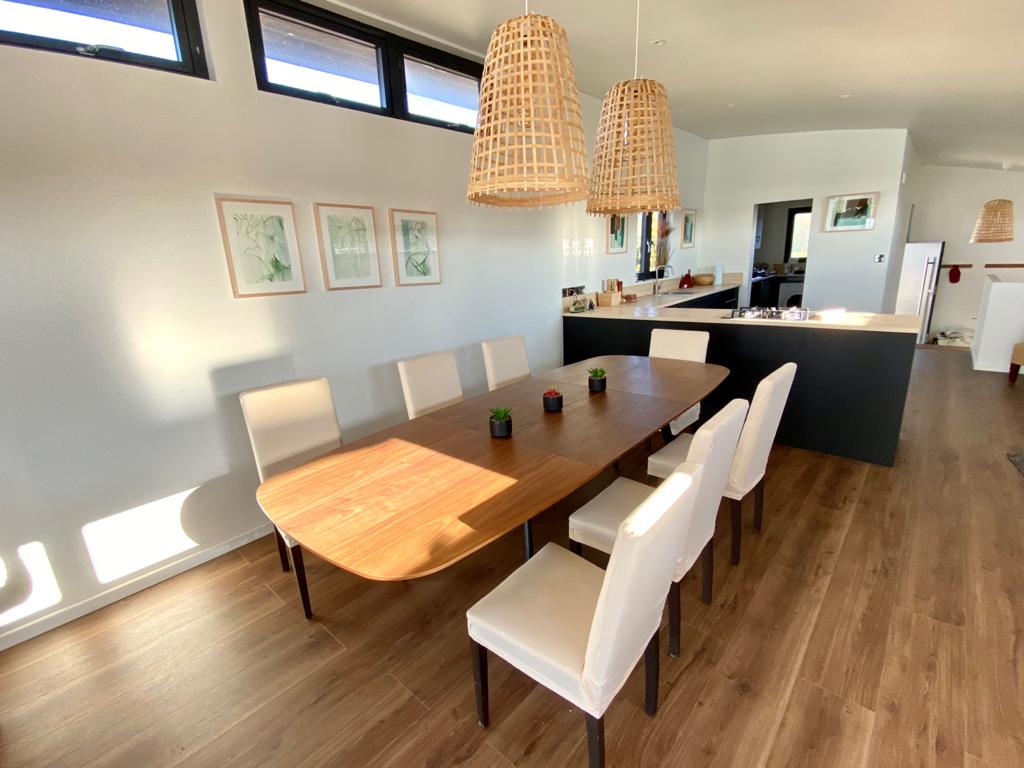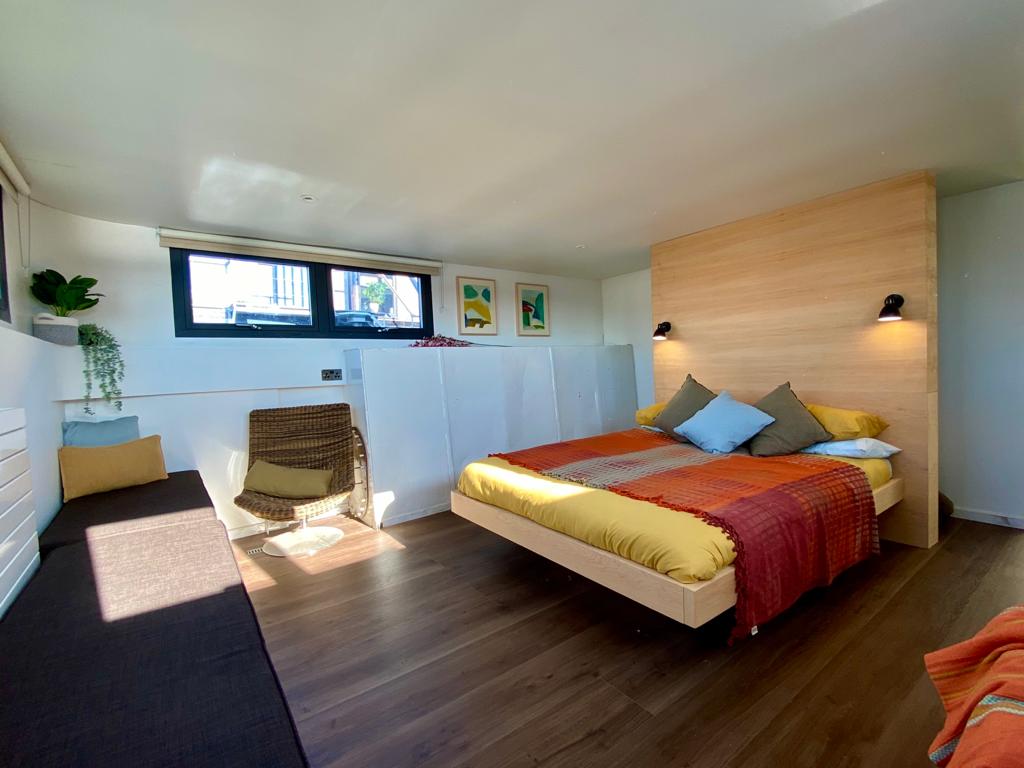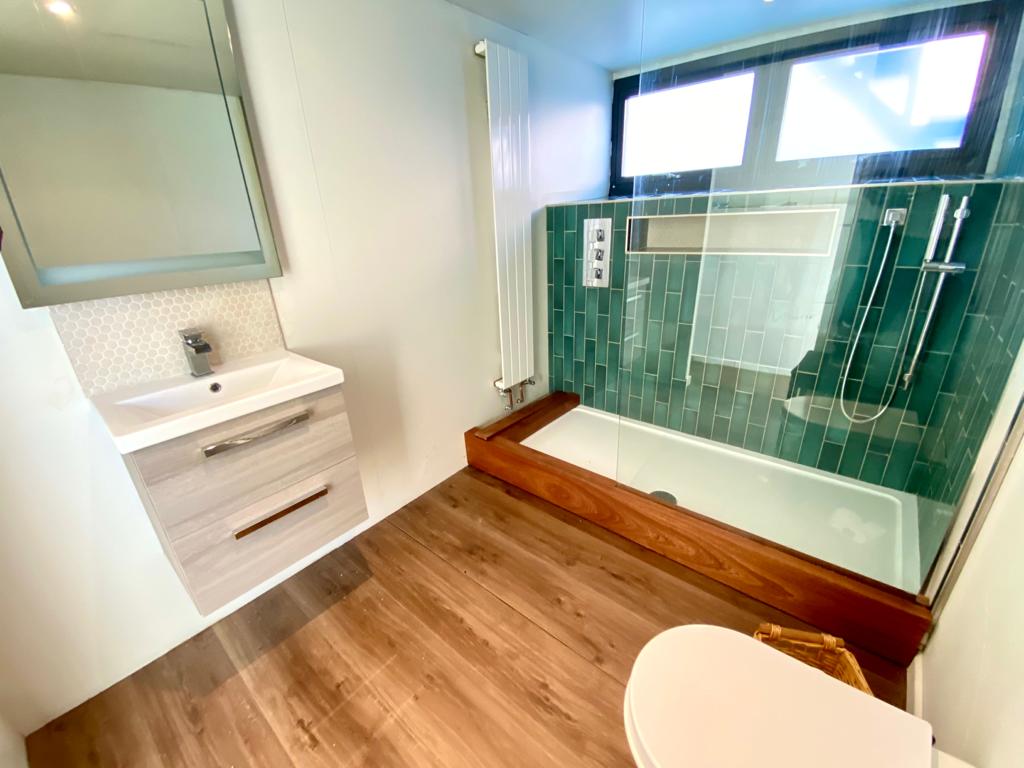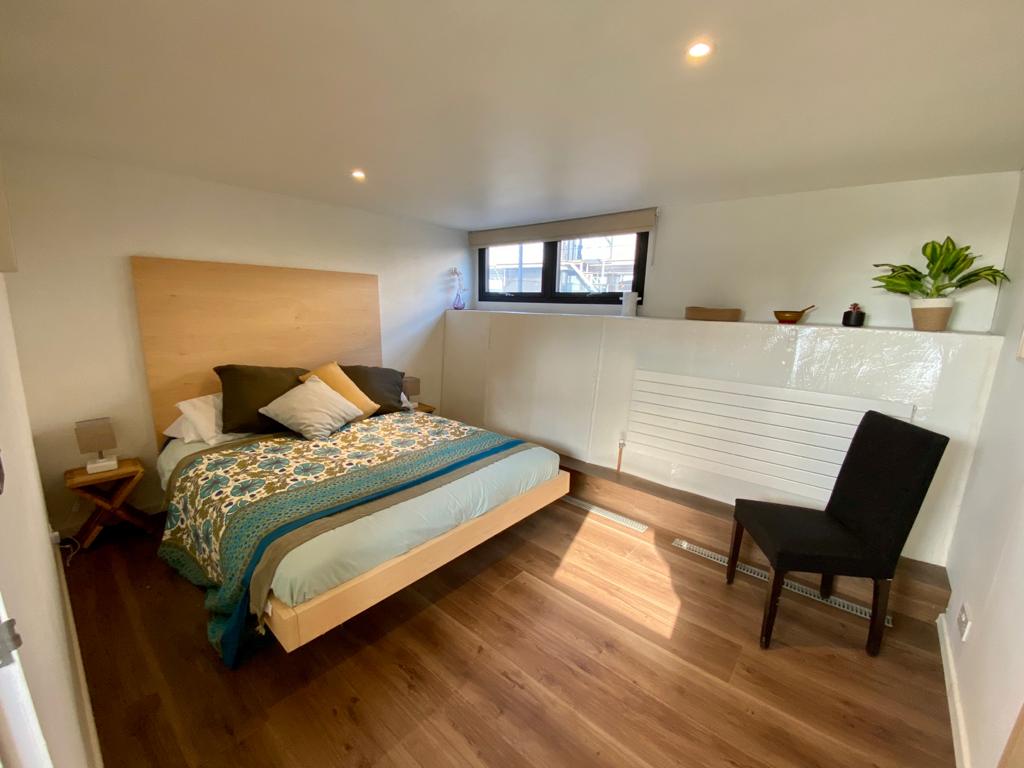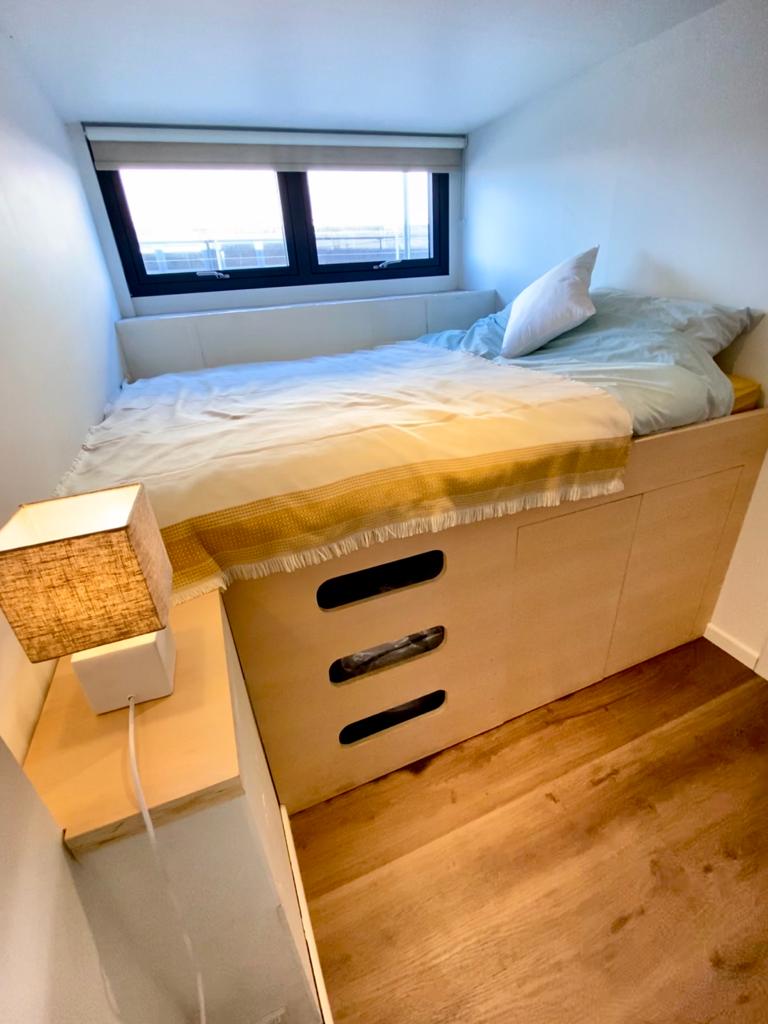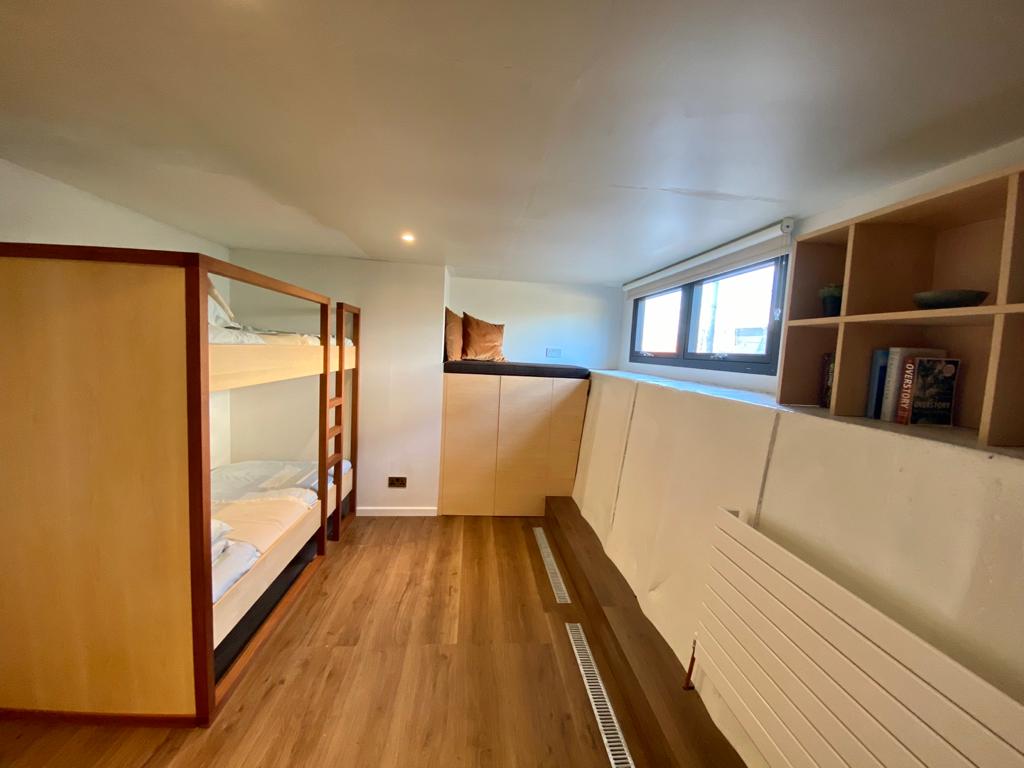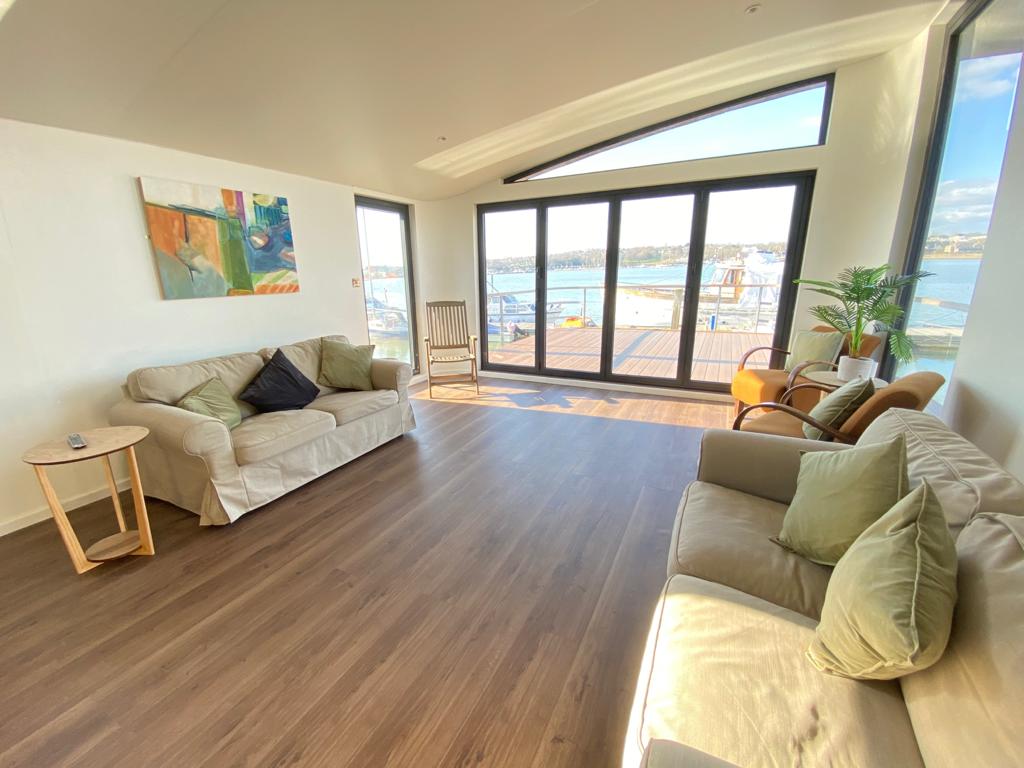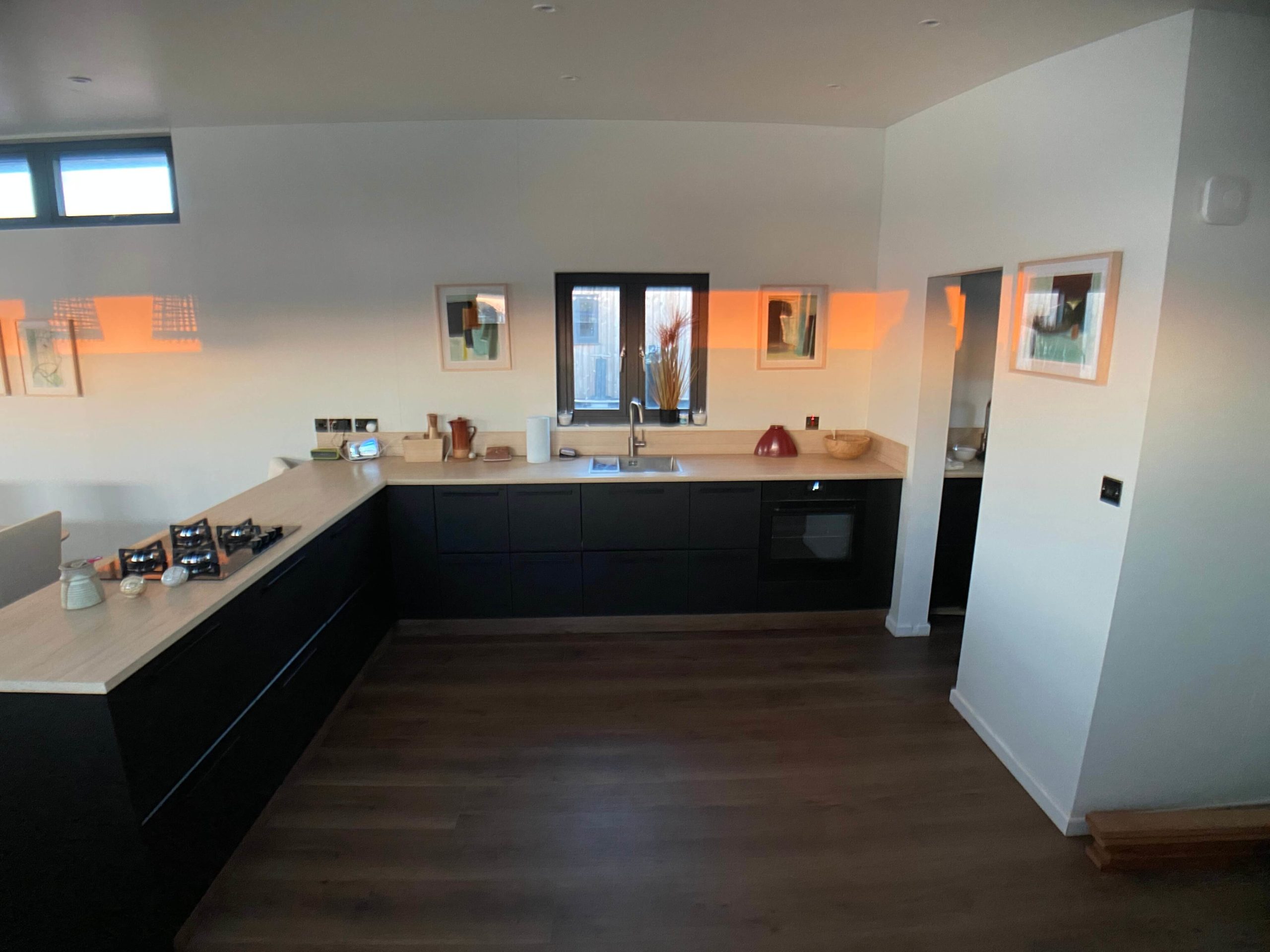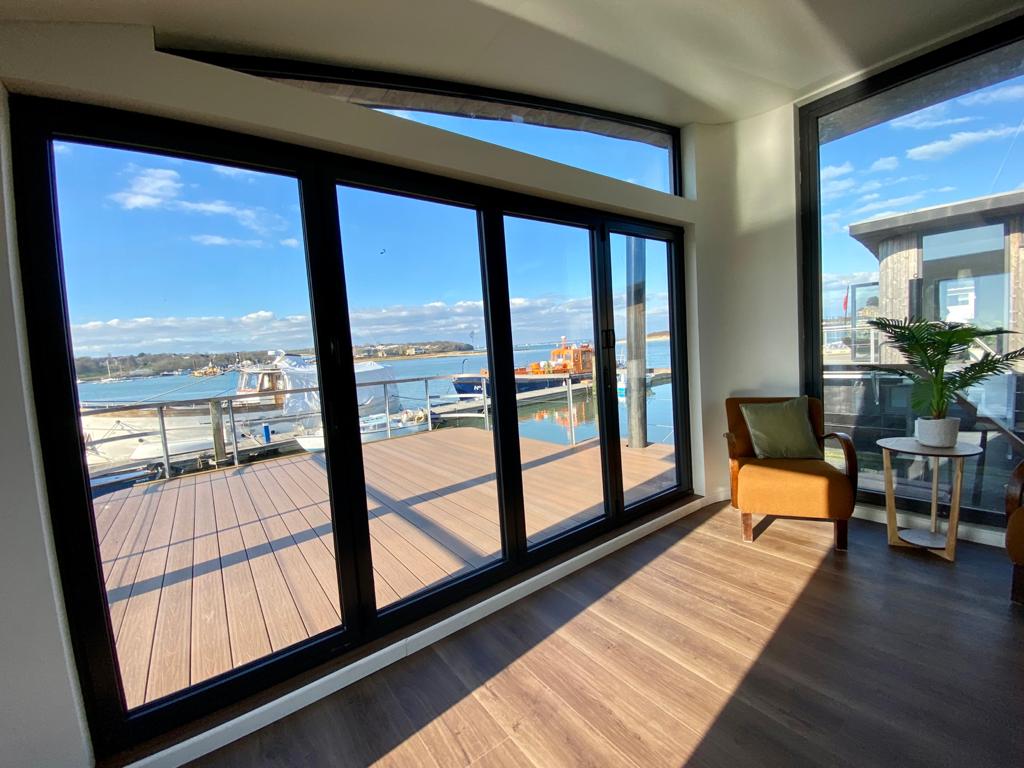 Houseboat Layout
Entrance leads across a walkway to the front door which opens at the mid level to access the upper and lower decks. Upstairs is open plan living with of comfortable lounge, reading area, family dining and huge kitchen all leading out to the sundeck to enjoy spectacular views across the harbour.
Downstairs the hallway is walled by the original barge sides. Four modern bedrooms; the Bunk room, Two Kingsize bedrooms and the Cabin. Two bathrooms with showers, sleeping up to 10, perfect for two families.
5 Minutes from the Beach
Waterside restaurants nearby
Water sports hire from the harbour.
Country walks
We especially recommend the rainwater shower with emerald tiles after a cozy night in the master bedroom and waking up to panoramic views of the harbour and its wildlife